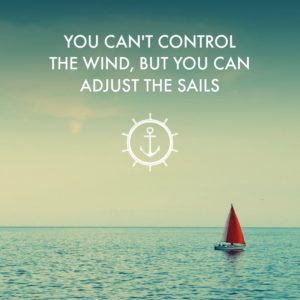 Another 2-hour delay… and thinking tomorrow will be a full snow day.
When the kids were younger, and they were home from school unexpectedly, it used to be a lot harder for me to get anything accomplished in my business.
But now that are older (and able to entertain themselves), it's definitely easier – but these are the days when I can't do the things that really need my undivided attention and focus (like writing a sales page, for example).
So a long time ago, I started to keep a sort of master task list. It's where I write down everything I want/need to do as soon as I think of it.
So while I can tell you off the top of my head what I need to do today to move my business forward, on days where my focus is split, I turn back to the master list and choose things that don't need that level of focus: the small tasks, the tolerations, the quick emails, the quick fixes.
Doing this ended my frustration of not being able to get 'anything' done when my day shifted out of my full control.
If you have other things vying for your attention, what do you do to still get some things done when Life Interrupts?