It's been a crazy fall – with my 3-day event, launching my coaching programs, private retreats with clients, my parents moving in down the street, the kids' general busy-ness, and now it seems sick days have begun…and now that the holidays are in full swing, it's been throwing me off my game with my business.
(see, it happens to all of us…)
If you're feeling this craziness too, I want to help…
One of the lessons I learned early on in building my business was that WHEN (not if) Life demanded more of my attention and energy, the only way I was going to be able to give it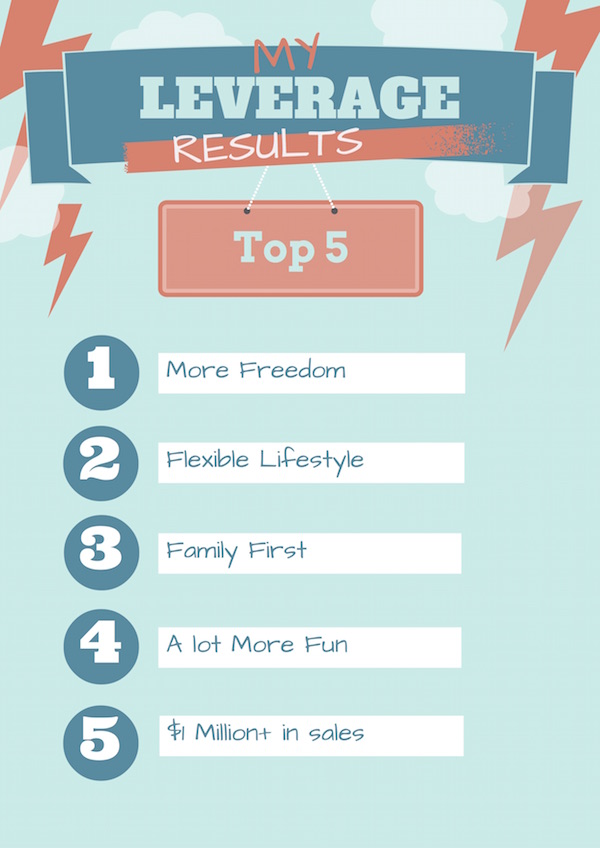 without stress was if my business could chug along without me.
I've been practicing and perfecting this art of LEVERAGE for 12+ years now…
(see my Top 5 Results –>)
…so that when I have those days or even weeks (and of course when I'm off for the summer), my business still grows steadily without me.
I've been teaching my clients how to leverage in their business with amazing results – and now I'm going to teach you how to do the same in my Open MBA Course: Mastering Leverage in Your Business.
Join the Mastering Leverage course if you want the peace of mind to be able to step away from your business when you need to without worry.
Because when I say that I will teach you how to "work less and make more", I actually mean it – and I can back it up. 😉
And don't wait – because for 3 days only, I'm saying 'thanks for being in my world' with a savings of $150 off this 9-module virtual training course.
Find out more and register here:
https://aforest.leadpages.co/mastering-leverage-in-your-business/
Save