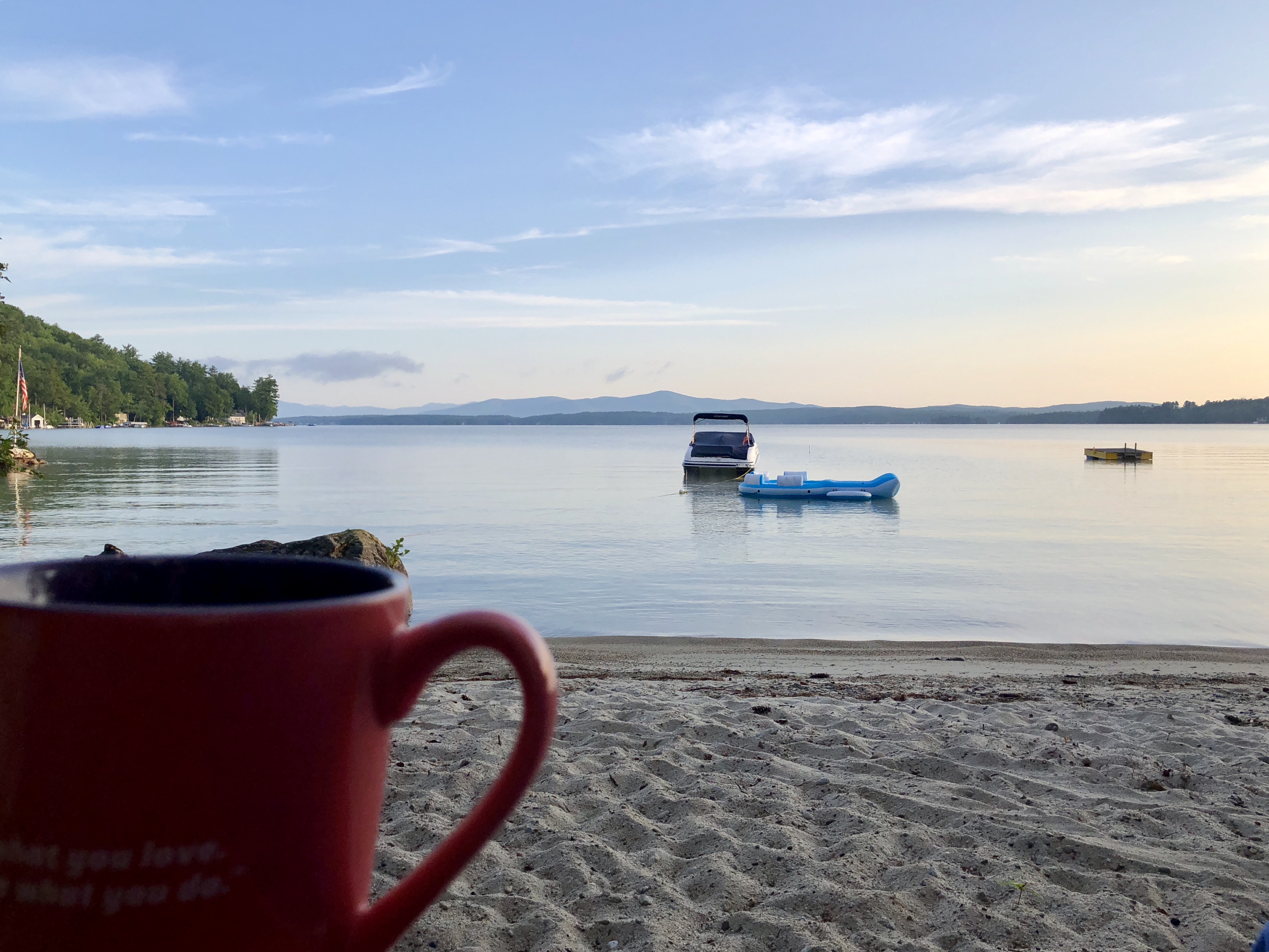 Good morning from the lake!
The sun has broken through after the storms overnight… there's so much beauty and peace at this time of day…
Even so, I'm only compelled to get up with the birds when we're at the lake. 😉
But I do treasure these early mornings at the water, with my journal, sometimes a book, oftentimes just my thoughts – and my coffee. 😉
It usually takes me a couple of weeks to fully decompress and relax into the summer's ease… but it's taking quite a bit longer this summer.
The last year has been difficult personally, and I'm just now feeling as though I'm getting my feet back under me. Being at the lake always helps to heal my spirit and for that, I am so grateful.
People often tell us how lucky we are to spend the whole summer at the lake – but I always tell them, it's not luck. It was a decision to do so a long time ago and then taking action to make it happen.
The first summer we were here for 2 weeks, and now we're here for almost 3 months. We just kept adding weeks every year until we were staying from Father's Day to Labor Day.
But it all started with a decision. I knew what I wanted and I decided to make it happen. And this is our 13th summer doing so.
What decision could you make in your life or your business that would bring you more peace, joy, ease, freedom, happiness, laughter, wisdom, abundance?
I'd love to know – please share with me below.
Until next time…
Cheers,
~ A