Sometimes I think we make this whole business building thing a lot harder than it needs to be.
And I know a lot of us grew up with the belief that in order to make money you had to work really hard. There's nothing wrong with hard work. But there's also nothing wrong with choosing to make things easier whenever possible.
Here are 7 ways you can make generating more income in your business, faster and easier: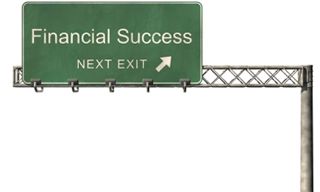 1. Get peer support.
If you're feeling the loneliness of being out there all by yourself, behind your computer screen, trying to figure it all out on your own, then consider getting some level of peer support. Find a place to go that's made up of your peers where your voice is heard and your real fears and doubts are addressed so you could move forward much easier and faster than you could on your own. Even better if you can find such a place where you can go 24/7 and get just the support you need in that moment.
2. Invest in a mentor.
If you're at the place where you're experiencing some success but you're concerned about continuing to make decisions without some level of 'been there, done that' expertise to back them up, then this is the sign that it's time to invest in a mentor. Whether that mentor is part of your peer support or you choose to work privately together, having a mentor is one of the fastest and easiest ways to get where you want to go.
3. Invest slightly above where you're at.
Seek out great coaching support where admission to participate isn't out of proportion to your income. Perhaps you've already tried to make your business work by cobbling together a little support from here and there, but you're craving a place to call your business home. Investing in a program slightly above where you're at WILL cause you to step up your own inner and outer game. Showing that you're serious about being in business by investing in yourself and your growth is the best return on investment you'll ever get.
4. Consider less content in exchange for help in implementing what you already know.
Sometimes you just don't need more information, but you need help in putting into action everything you already know. There's a big difference between "I already know that" and "I'm already doing that." Getting support that helps you with the 'doing' part oftentimes is more important to the success of your business and your bottom line than learning something new.
5. Focus on "what's the next step" only.
My clients often tell me that they love how I laser in on what's most important to focus on next, which gets them unstuck and out of the spin-cycle of doubt and confusion. When you're feeling overwhelmed, consider focusing on just one thing, the next thing, you need to do to move forward. If you can't see it or simply don't know, get the support you need from a coach or a peer.
6. Get group support
Having immediate access to a support group and a place to toss out ideas, titles, price points, launch strategies, language, etc. will make you feel supported in a way you probably haven't found elsewhere. If you crave a safe place to share your ideas, thoughts, fears, doubts, celebrations and more – to whine and vent too, if need be, then look for an intimate group where you can have that. Beside having a bunch of other eyes and brains to shine a light on any blind spots you simply can't see out there on your own, having this kind of sacred support will give you an enormous sense of relief as you move forward.
7. Choose a mentor whose lifestyle you desire (not just whose income you desire)
This is a tricky one. Perhaps you're enamored by certain mentors who are living the high life, raking in the bucks, and seemingly doing it all without a care in the world. I'll caution you that usually not all is what it seems. Building a business is hard work, no matter what level you're at. So be careful to choose a mentor whose lifestyle is one you REALLY want.
My clients are attracted to me because I focus on the whole picture and not just on making money. For me, having a 6-figure+ business while only working about 15 hours a week is what matters. Sure, if I worked more, I'd make more. But I simply don't want to – I want to spend the majority of my time on my family.
So be clear on the whole picture of what YOU want before you decide who to mentor with, ok?
I'd love your thoughts on this – please feel free to share below… thanks!
Save
Save