Have you been craving for a day 100%
focused on YOU and YOUR business?
A day where you have the space and support to realign with your true desires and how those show up through your business? A day to completely map out a clear strategy of exact steps you need to take to bring you and your business to the next level in a way that feels authentic and oh-so-good to you?
That's what my Strategic Consulting Retreat is all about. This private retreat is for you if you want clarity, focus and a step-by-step plan to make your vision of your business and your life your reality.
Strategic Consulting Retreats are one of my favorite ways to work with clients because I love seeing the powerful shifts that happen and being a part of re-igniting the passion that sometimes fizzles out when we're overwhelmed, confused and simply don't know how to get from where we are to where we want to be.
During our customized day of personalized coaching, we'll dig deep, shed layers, review carefully and come up with the exact strategies and best plan to move you forward into making more income while working less.
The Top 5 Results You'll Get From Your Strategic Consulting Retreat…
 

1. Priorities

You'll discover and define what's really important to you. Not what matters to anyone else, but to YOU. We'll pull out your highest priorities and hold those up to the light of truth in how you're currently running your business – including the model you're using as well as your marketing strategies and techniques – and reshape what needs to be reshaped into a business that honors those priorities.

This is a gift that you'll continuing to use well beyond our day together. For every business decision you make, you'll be able to lay this process over it to be certain you're always keeping your priorities straight.

You went into business for yourself so you could love the life you desire, right? Yet most entrepreneurs do this backwards, allowing the business to run them instead of them running the business.

 
 

2. Clarity, Focus & Your Plan

During our day together, you are going to get crystal clear on what you need to do first and next, for the next 30 days through the next 12-18 months. We're going to simplify and streamline so we can get you out of feeling overwhelmed for good.

Not only will I show you how you can get to cash sooner, but I'll also show you how to set things up so you have sustainable income as well.

You'll leave with your personalized plan in hand, with the action steps (all the HOWs) to implement right away. Your plan is custom-tailored to you, your message and your market, which is what makes a Strategic Consulting Retreat so powerful for you.

I like to keep things simple, so I'll stop you from going into too much complexity – after all, the more complex your business, the longer it takes to generate revenue. I like simple yet powerful actions that produce the best results.

 
 

3. Freedom

I'm all about creating a business that supports your desired lifestyle. For myself and most (if not all) of my clients, that means that we focus only on what will move the business forward with the least amount of time and effort involved.

Much of this has to do with shifting your mindset so that every decision you make is based on the freedom it will give you – whether that's time or money freedom.

While this part of the Strategic Consulting Retreat may be the least tangible, it's often by far the most powerful. It's a new belief system that you'll take with you that will change how you view your life and your business when it comes to freedom.

 
 

4. Marketing

Your business won't grow without letting people know you exist, right? We're blessed to have the power of the Internet to allow us to reach more people than we could ever possibly help. One of the more tangible parts of our day together will be in reviewing, tweaking, adding or deleting your marketing channels.

I'll help you map out exactly how to maximize your sales and increase your revenue by getting clear on the best ways for YOU to:

Drive organic traffic to your online platforms in simple set-and-forget ways
Build your list with high-quality responsive clients and customers
Convert your list into paying clients and customers
Leverage your current offers so you can make more money
Customize your Marketing so you can steadily raise your known factor
And so much more

 
 

5. Profits

We'll take a deep dive into your current income streams and shine a light on where you're leaving money on the table.

If you're ready to add a new income stream, I'll walk you through which ones will work best for your message and market and exactly how to get to cash sooner.

Some of the ways I'll help you increase your profits include:

How to create digital products and programs for leveraged income that only multiplies over time
How to craft your unique stand in your market so you attract far more of your ideal clients and customers
How to create your Signature System, which will lead to multiple income streams, more quickly and easily than anything else
How to increase your sales with minimal effort
And much more

As I do with any private client, I'll customize your Strategic Consulting Retreat to focus on the profit-producing strategies that resonate the best with you, that require the least amount of on-going effort, and that have proven to work for your market.

I created my business based on the model of Family First. In order for me to honor that as my highest priority, I know intimately what it's like to juggle a business and a family. I know that I can help you prioritize all of your ideas and desires in a way that will honor what's most important to you too.

Having someone who can see your desired life and how your business can fit into that life (without it sucking you dry) can be life-transforming.

Just remember that I am the catalyst in this co-creation process. I'll tell you what you need to know and to do – whether or not you do it, is up to you. 😉 That being said, I've never had someone leave a Strategic Consulting Retreat without experiencing some pretty amazing shifts with some incredible tangible results.
Introducing My Virtual Strategic Consulting Retreat…
You're invited to join me via Zoom for a full day, one-on-one, business intensive.
You'll spend an entire day with me focused 100% on you and your business.
We can work on anything you like during your visit – I tailor your experience to what you'd like to accomplish for your business year ahead, as well as work within the parameters I shared earlier.
"I can't say enough about getting the chance to work with Alicia.
After attending her Online Business Breakthrough Workshop I signed up on the spot to work with her privately. To kick off our work together I attended a full day private retreat where together we mapped out a plan for my business, my launches, my marketing and how to generate the income I was looking to achieve.
Not only did I leave the retreat with exactly what I was looking for but much more. Alicia gives you everything and doesn't hold back. I'm so fortunate to have her as both a mentor and friend and I can't recommend her highly enough. It will be one of the best business decisions you will ever make.
UPDATE: Since working with Alicia, my entire life and business has changed. I quit my job, passed the 6-figure mark, hosted three live events, launched and filled three new courses, filled my practice and recently launched my newest mastermind program. And I'm on the airwaves with a partner when with a new podcast called, The Business Girlfriends Show.
I can't thank Alicia enough for providing a beautiful example of what a lifestyle business should be!"
Jeannie Spiro
jeanniespiro.com
"I've attended retreats, both virtual and in-person, with some of the best business coaches out there. And I can honestly say – my time with Alicia was time well-spent and I would do it again in a heartbeat!

She was so well-prepared for our in-person retreat, having every aspect of my business mapped out before I had arrived – which allowed us to jump right in! Her business coaching and intuitive guidance was spot-on, and her powerful questions led to many breakthrough moments. And to top it off, her detailed retreat follow-up totally blew me away! She captured every thought, every idea, and every thread of discussion – and gave me even more juicy nuggets to ponder. I have never felt so taken care of in my business!"

Tina Games
www.journalingbythemoonlight.com
A Strategic Consulting Retreat gives you a detailed STRATEGIC PLAN so you know exactly what to do and when to do it so that you have the business you love
that funds the life you ache for…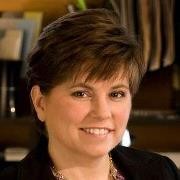 "The two days I spent in person with Alicia were probably the best two days I've ever spent working on my business.  Alicia had me thinking bigger than I ever had before and guided me through creating a plan for my business for the year.
I'm very excited about the possibilities and I know I'm going to accomplish great things!"
Sandy Rees, CFRE
www.getfullyfunded.com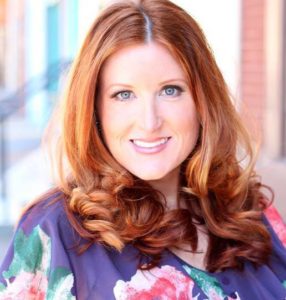 "Alicia shifted my thinking profoundly. Because of her coaching, examples, ideas and encouragement, I now have several plans in the works for how I can generate serious money in my business.
Before, I had sort of a hazy idea about how to go about it–and I wasn't so confident. Now I am so excited because I feel I have the steps to implement the strategies to make major pay days a reality.
After two years of coaching privately with Alicia, I went from zero income to 6-figures, created the brand I'm now known for, held my first live event, and so much more. The bottom line is that Alicia changed my life."
Christine Gallagher
Relationship Marketing Mentor
shesgotclients.com
"Being able to spend the whole day with both of us focusing on my business,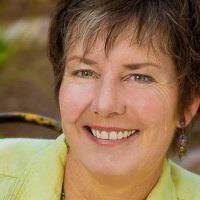 brainstorming and mapping out a personalized business plan in my retreat was so incredibly helpful. Right off the bat, we came up with this really simple list-building strategy that allowed me to go from zero to 225 people on the new list in just 2-3 weeks.
Alicia's very generous in sharing what she has, and it seems like no matter how much I might already know about a specific topic, she always has another idea, or tool, or resource to offer.
What I value most about Alicia is her honesty and her optimism. Those are the qualities that allow a coach to be the most supportive and effective in moving clients forward. And that's what Alicia does for her clients."
Helen Graves
www.PowerofYourThought.com
Are you a good fit for a Strategic Consulting Retreat?
A Strategic Consulting Retreat isn't right for everybody, and because I spend an entire day with you, I ask that you meet a few requirements before you book your day:
You need to have been in business for a year or more, with a message and a market. We can get more clear on both of those during our day, but if you're brand-new to business, then a Strategic Consulting Retreat isn't right for you yet.
You already enjoy at least some business success and you take ownership of your business results.
You have a positive attitude about the possibilities ahead for you and your business and are ready to move forward in making those your reality.
If you meet these criteria, please complete the short application below. I'll review it and if a Strategic Consulting Retreat is a good fit for you, we'll let you know within 3 business days.
Once approved, you can pay in full or in 2 payments. All payments must be made in advance of your Strategic Consulting Retreat.
Your total investment for the Strategic Consulting Retreat is $2995-.
This opportunity is for you if you're serious about taking the work we do and implementing it to get the results you desire. When you do that, you'll get back your investment in spades.
Strategic Consulting Retreats are offered on a very limited basis (not available in June, July or August) and are held via Zoom on Mondays-Thursdays between 9am-4pm Eastern, so if you're ready to design (or re-design) your business into one that honors your priorities and is highly profitable in less than part-time hours, please apply below.
Meet Alicia Forest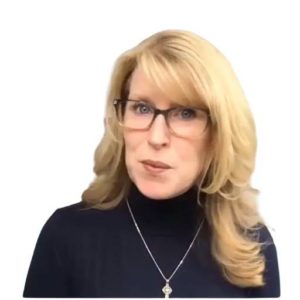 For Alicia, it's all about Family First. Even before she started a family with her husband James, Alicia knew that she wanted to be home to raise any future children they may have. And she also wanted to build a successful and sustainable business of her own to contribute to the financial wealth and health of her family.
Her first coaching business, Client Abundance, was launched in 2005, the same year she gave birth to her daughter Chloe, followed two years later by the birth of her son, Jackson. In that time, Alicia grew her coaching business to 6 figures while only working 8-15 hours a week and keeping her two small children first.
Today, Alicia enjoys a multiple 6‐figure business while still only averaging a 15-­hour workweek, taking 16 weeks vacation per year, including 10+ weeks in the summer off, when she, James, Chloe and Jack enjoy their lake home.
This is Alicia's version of designing a business around your life. What's yours? And would you like help in designing it successfully?
That's what Alicia's coaching is all about – personalized attention, coaching, support, and feedback – along with a dose of reality and humor – to every client she has the privilege to work with.