Brand-New Online Business Group Coaching Program ~
please share your thoughts!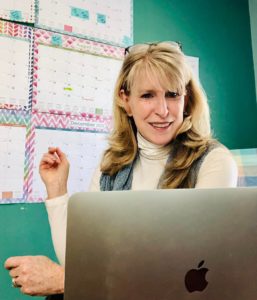 Can I ask you for a quick favor?
In August, I'll be opening enrollment for a brand-new group coaching program for online business owners!
This program will focus on helping you start and/or grow your online business to the next level with me guiding you ever step of the way.
The difference will be that the program will be PROGRESS-focused, and not content-focused. Oh, there will be content, but the main goal of the program is to KEEP MOVING FORWARD. 😉
It will include my best-of the-best online business trainings, plus LIVE coaching sessions and a pop-up community where you'll have access to me and the rest of the program participants too!
I'll be putting the finishing touches on the exclusive invitation letter over the next few weeks, but I want to be sure I'm giving you what you need and want before sending it out.
So, if you could give me a moment to answer these quick questions below – I'd be grateful!